About JissoJi Zen Ann Arbor
---
Coming up: Silent Zen Weekend October 11 to 13th with visiting teacher Ben Connelly.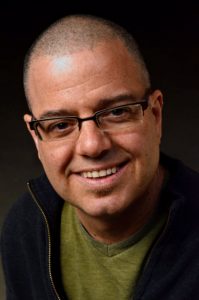 Ben Connelly is a Soto Zen teacher and Dharma heir in the Katagiri lineage. He also teaches mindfulness in a wide variety of secular contexts including police and corporate training, correctional facilities, and addiction recovery and wellness groups. Ben is based at Minnesota Zen Meditation Center and travels to teach across the United States. He lives in Minneapolis, Minnesota.
Ben's latest book is Mindfulness and Intimacy; "Go beyond mere mindfulness—and deepen your connection to your self, the people in your life, and the world around you."
Purchase tickets for the weekend here.
---
JissoJi Zen Ann Arbor is a Zen meditation group in the tradition of Shunryu Suzuki of Zen Mind, Beginner's Mind. Our Zazen –Zen meditation– is held at The Lotus Center in Ann Arbor on the 2nd and 4th Sunday of the month from 11 am to noon.
Our half-day sittings start at 8:20 am on the 2nd Sunday of the month.
JissoJi Zen Ann Arbor follows a Japanese Soto Zen lineage, the American practices originate in the San Francisco Zen Center. All are welcome, no prior experience necessary. Orientation & Introduction to Zazen –Zen meditation– and Zendo forms are available upon request. Fellowship is offered over a meal after Zazen.
Our next Zazen is on September 22nd at 11am at The Lotus Center. After an informal lunch we return for a workshop titled "Sit. Stop. Write" to practice Zen and Poetry writing in a small group – no prior experience necessary. Donations only, no fees.
JissoJi also offers lay-ordination preparation, studying the precepts and sewing of Buddha's robe. Links to our online Zoom classes are available by request. The Rev. Taikodo Marta Dabis is a board-certified hospital chaplain and ordained Zen priest in the Suzuki/Katagiri lineage. She lives in Ann Arbor, MI.